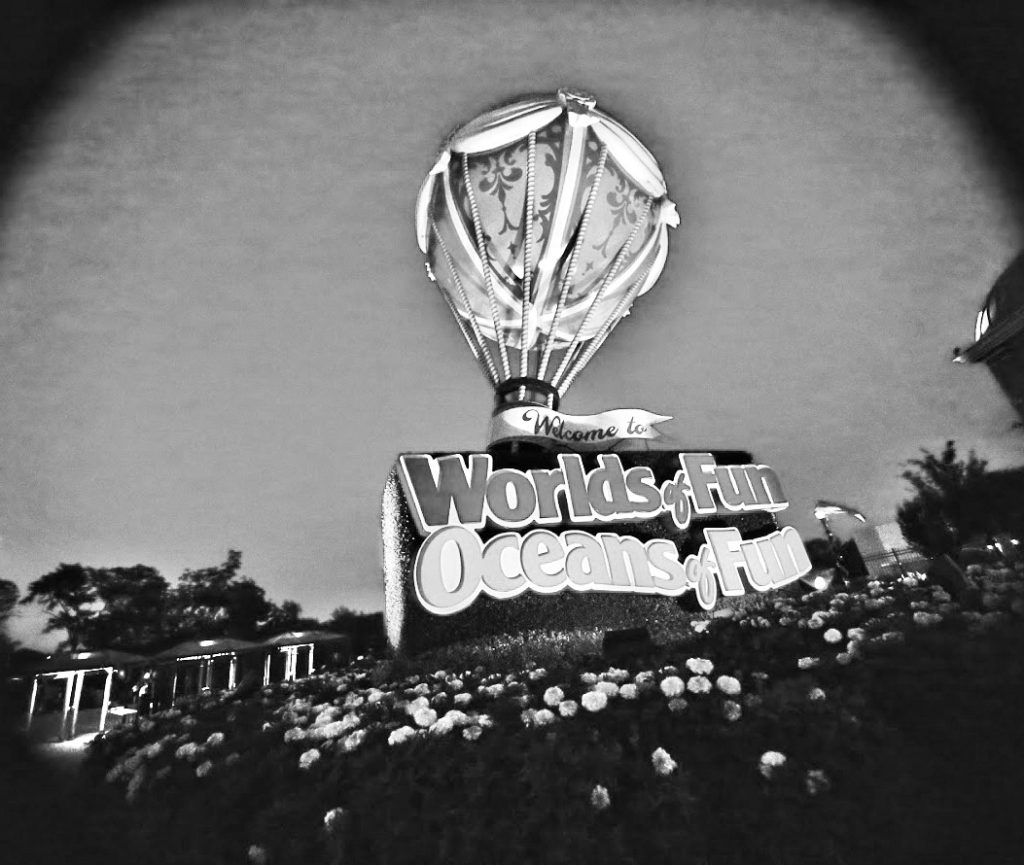 Cedar Fair is beyond excited now that guests are being welcomed back to World's of Fun, the first of many parks in the chain to reopen. This tiny park in Kansas City, Missouri is working as a bit of a testing ground for the bigger Cedar Fair parks; Cedar Point, Kings Island, Carowinds, Kings Dominion, and more. Since Worlds of Fun reopened on June 22, Cedar Fair has announced many of their other parks reopening days: Kings Island on July 2, Dorney Park July 3, and Cedar Point on July 9. It is likely many will follow. So, how is the reopening going then? Well, on June 23 I found out:
Like most parks now there is a reservation system. I have noticed two approaches to the reservation system so far: One where you reserve just a day to come in – this system has been found at Disney World, as people make reservations in preparation for their reopening, and parks like Silver Dollar City in Branson. The second system I have noticed is one that requires you to pick a time to enter: This system has been found at Cedar Fair and Six Flags parks. I chose a 10:30 entry time for my day at Worlds Of Fun, but did not enter the park until 11:30 and had no problems. I am not sure what would happen if you were to show up before your time.
The first big noticed change in this park I have now visited on three occasions (two of those being Pre-Covid) was that there was a new tent I would be passing through on my way in. This tent immediately read my temperature without me having to stop: they invested in thermal scanners. This is a major contrast to Universal Studios in Orlando or Silver Dollar City in Branson Missouri, which I would visit the next day. These thermal scanners are quick and require no actual face to face interaction; another point for Cedar Fair on the "park reopening scoreboard."
Beyond that tent was the typical security entrance: Walk through a metal detector, then have your bag checked. The entire process from leaving my car to entering the park took 5 minutes.
This lack of waiting would become the norm for me as I made my way through the park. I did some advanced searching pre-entry, and it appears that Cedar Fair has limited the Worlds of Fun capacity to roughly 3600 people based on the amount of reservations available. There were maybe 1000 people in the park. MAYBE. It was empty, and I was ready to ride. My longest wait for the entire day would come immediately at the entrance, where I stood by for an ENTIRE 10 minutes waiting for my ride, Oh no, the horror! After I left Patriot, the B&M invert, I left the lines behind.
Grabbing lunch immediately after my ride on Patriot was painless, although limited in options. I settled for BBQ which took no time at all to get. I then proceeded to make my way to the back of the park, zig-zagging around the closed paths to allow people to social distance. I was able to immediately walk on every other ride in the park without waiting for anymore than one train at most. This park was running two trains on every ride – something that should be a necessity in a pandemic when you are trying to eliminate crowding and therefore should be working to eliminate the time guests wait for attractions.
So, how is Cedar Fair doing? Well, they are crushing the game in a post-covid world where the rules are being made up as we go. Masks are required, and everyone was wearing one. I saw team members enforcing the mask and the social distancing rules when necessary, but for the most part guests were policing themselves. It was very encouraging to witness, and made me excited to see what the future holds as more Cedar Fair parks come back to life – and bring new attractions to life with them. I can't wait to experience Orion at Kings Island now that I am sure Cedar Fair is doing their best to keep me safe as I visit their parks!
Justin Landers is 29 year's old and owns Just Shoot Light Multimedia Productions, a freelance photo and video company involved in the theme park industry since 2013. You can find him on Instagram at @Inverted_Therapy and @Just_Shoot_Light and on YouTube or Facebook.