September 7th is International Manatee Day – a day dedicated to the peaceful sea cows that call the waters of Florida (and many other places) home. It's also a very special day as the Rescue Team at SeaWorld Orlando returned Una and her calf after a successful rescue and rehabilitation journey to Blue Strings State Park. Una and her calf were rescued on February 26 and spent months in rehabilitation while the park was temporarily closed to the global COVID-19 pandemic.
SeaWorld has been rescuing animals since 1965, and in that time have come to the aid of over 37,000 animals. As one of the world's leading zoological organizations, SeaWorld's Rescue Team and veterinary staff help save animals through rescue and rehabilitative care to prepare them for a hopeful return to the wild and a second chance. SeaWorld Orlando's Manatee Rehabilitation Area is one of only four critical care facilities for threatened manatees in the state of Florida. Since 2019, SeaWorld has helped 26 manatees. 
Una was rescued by SeaWorld Rescue Team and partners at Blue Strings State Park and while her calf was healthy, it was still nursing and dependent, so the pair was transported to SeaWorld Orlando's Manatee Rehabilitation Areas so they could stay together while Una received treatment. Una holds a special place in the team members' hearts since this is her third time being rescued. SeaWorld has given this one manatee three new chances at life!
The relationship between a mother and baby is the strongest social bond created by manatees – a mother manatee will carry her baby for about 12 months before it is born. When born, the baby will stay close to the mother for one to two years to learn travel routes and the location of food, rest areas, and warm water refuges.
A special thank you goes out to all the SeaWorld Rescue Team members around the country who work tirelessly to save and care for sick, injured, and orphaned animals. To learn more about SeaWorld's commitment to conservation, even during a pandemic, check out our recent interview with Jon Peterson of the SeaWorld Orlando Rescue Team.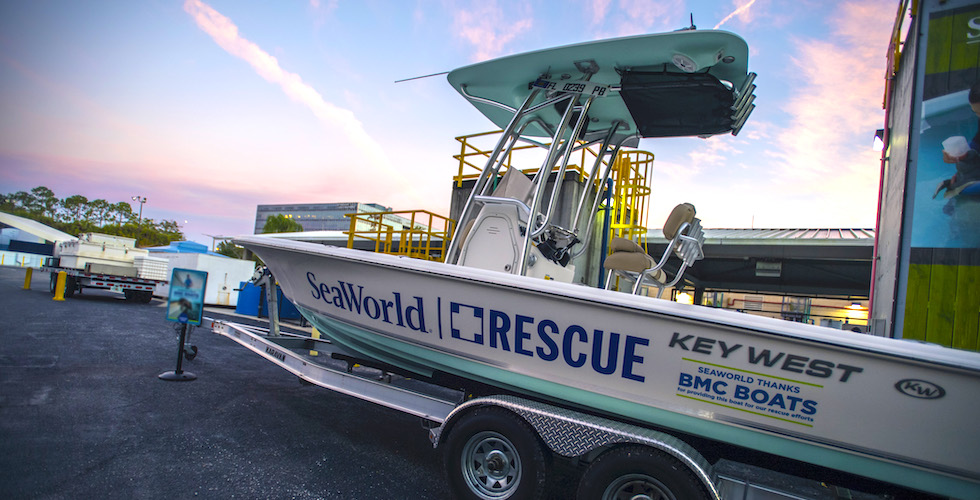 Visitors to SeaWorld Orlando and San Antonio can make a reservation before coming to the park by visiting the parks' websites. Click here for SeaWorld Orlando's reservation site and here for SeaWorld San Antonio's reservation site. SeaWorld San Diego has opened for a limited-capacity special event, Zoo Days: Bayside BBQ & Brews.
All photos featured courtesy SeaWorld.