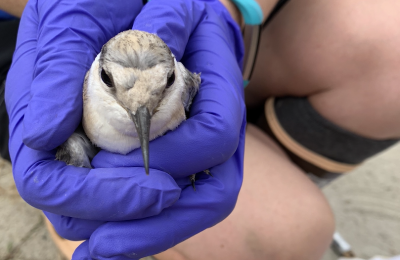 Behind the Thrills StaffAug 07, 2020
After several weeks of rehabilitation at SeaWorld San Diego, two tiny, but incredibly unique birds—a California least tern and a western snowy plover—were...
Behind the Thrills StaffMay 16, 2020
Even though its parks remain closed, SeaWorld's rescue and animal care teams are still hard at work rescuing and caring for stranded animals. Recently, SeaWorld...