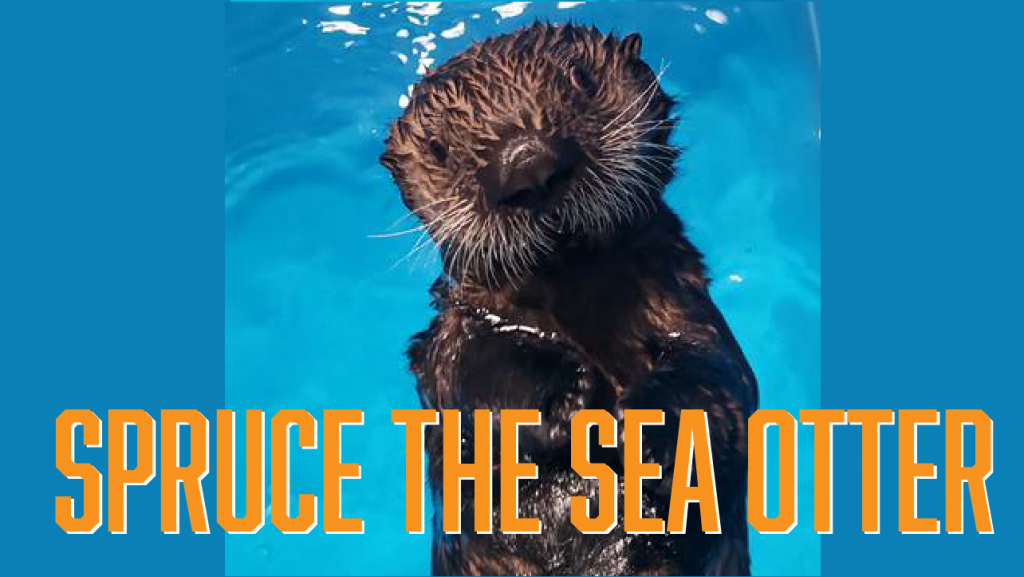 Even though its parks remain closed, SeaWorld's rescue and animal care teams are still hard at work rescuing and caring for stranded animals. Recently, SeaWorld San Diego participated in the rescue and long-term rehabilitation of Spruce, a four-month-old northern sea otter, who was found stranded up in Alaska back in January.
Spruce was found orphaned on a beach in Alaska back in January, with his hair covered in frozen balls of ice. Local rescue centers brought him in for initial care and stabilization, and he was then transferred to the Alaska SeaLife Center. Spruce was deemed non-releasable by the U.S. Fish and Wildlife Service, which means he would be unable to survive in the wild if released. Therefore, SeaWorld San Diego was chosen to be Spruce's new home. SeaWorld staff traveled up to the Alaska SeaLife Center to assist with his care for several weeks, and then little Spruce was transported to SeaWorld in late February.
Spruce is now living happily at SeaWorld's Wild Arctic exhibit, and keepers say that he has a low-key personality, learns quickly, and is eating well – did you know that baby Sea Otters eat nearly 25% of their body weight daily? Thanks to the dedicated animal caretakers in Alaska and San Diego, Spruce is now thriving and will serve as an ambassador for his species.
Throughout its 56-year history, SeaWorld has come to the rescue of over 36,000 animals. Just last year, SeaWorld San Diego participated in the rescue of Cinder – another Northern Sea Otter who was found orphaned and stranded in a strong current. She was also taken to the Alaska SeaLife Center for veterinary care before coming to SeaWorld.
Stay tuned for more from SeaWorld, and be sure to get social with us on Facebook and follow along with us on Twitter @BehindThrills for the latest updates!
For our latest theme park videos please be sure to subscribe to us on YouTube!
For more information about SeaWorld San Diego, including tickets, visit the official website by clicking here!