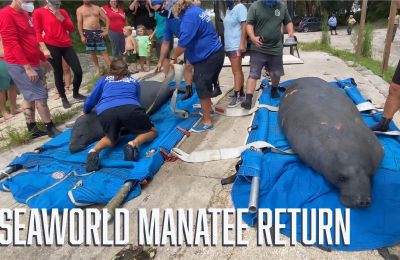 Kai HonuaSep 07, 2020
September 7th is International Manatee Day – a day dedicated to the peaceful sea cows that call the waters of Florida (and many other places) home. It's also...
Kai HonuaMay 16, 2020
Even though its parks remain closed, SeaWorld's rescue and animal care teams are still hard at work rescuing and caring for stranded animals. Recently, SeaWorld...