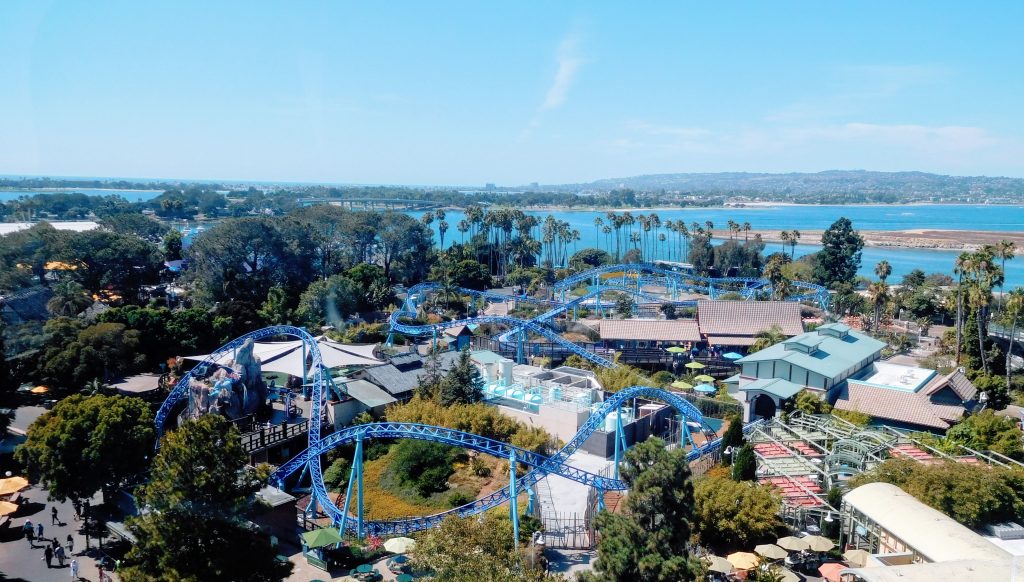 One week ago, Gustavo Antorcha announced his plans to resign as CEO of SeaWorld Parks and Entertainment after 7 months on the job. Antorcha previously served as COO at Carnival Cruise Lines, and came to SeaWorld in February to replace former interim CEO John Reilly.
Over Antorcha's short tenure, the company posted positive results by most standards. Attendance, revenue, and earnings (EBITDA) continued to increase, and operating costs were cut significantly to streamline efficiency. The company unveiled all of its 2019 attractions on time or ahead of schedule, which for the most part have been positively received, especially Sesame Street Land at SeaWorld Orlando, Tigris at Busch Gardens Tampa, and Turtle Reef at SeaWorld San Antonio.
In May 2019, Zhonghong Holdings defaulted on its 21% ownership of SeaWorld Entertainment's stock. Hill Path Capital, one of SeaWorld's majority shareholders, purchased more shares, increasing its ownership to roughly 35% of the company. As the biggest individual shareholder, Hill Path gained a total of three positions on the Board. In addition, Scott Ross, the founder of Hill Path, was promoted to Chairman of the Board.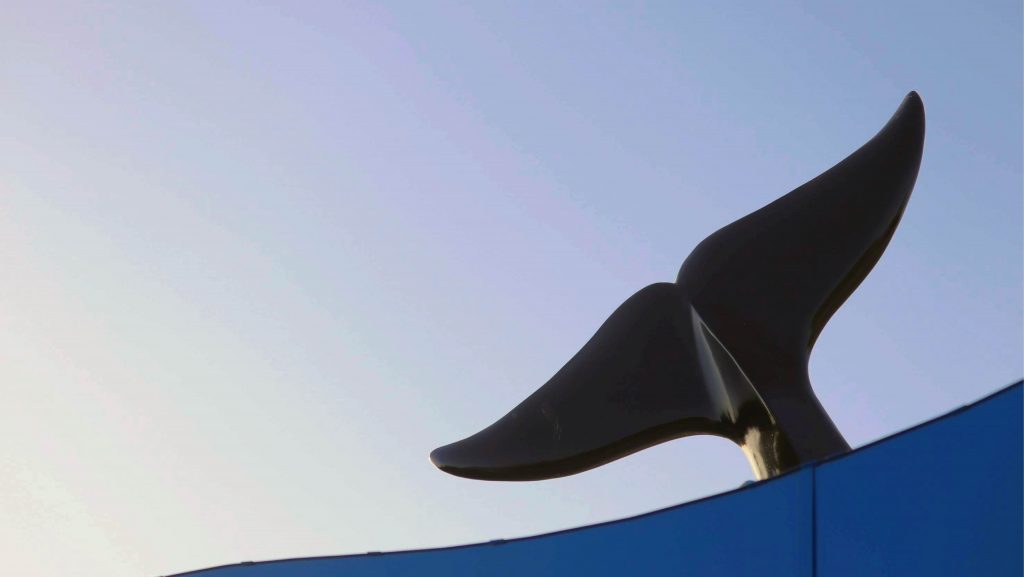 According to SEC filings, Antorcha had "disagreements over the Board's involvement in the decision making at the Company." Stock analysts speculate that Antorcha didn't feel that he had enough say in SeaWorld's decision-making process. According to the Orlando Sentinel, analysts "believe that every major decision [had] to go thru Mr. Ross and… Mr. Antorcha wanted more flexibility with decision making." As majority shareholder, they note that "it's very clear that Mr. Ross is the man in charge here and given his ~35% stake in SEAS shares, he has every right to be."
It's obvious that SeaWorld is a very different company now than it was earlier this year. As the biggest shareholder, Hill Path will continue to have a large influence on the company's strategy and future directions. According to Ross himself, Hill Path sees "long-term value" in SeaWorld's future. Hill Path wants to focus on "marketing and communications initiatives, developing new pricing strategies, offering new rides and compelling attractions and events and reducing costs."
While Hill Path and SeaWorld have cemented a good strategy that will likely lead to the company's recovery in the next few years, SeaWorld's future plans cannot solely focus on adding thrill rides. In addition to executing SeaWorld's current strategy, the new CEO will have to create a clear vision for the company's future.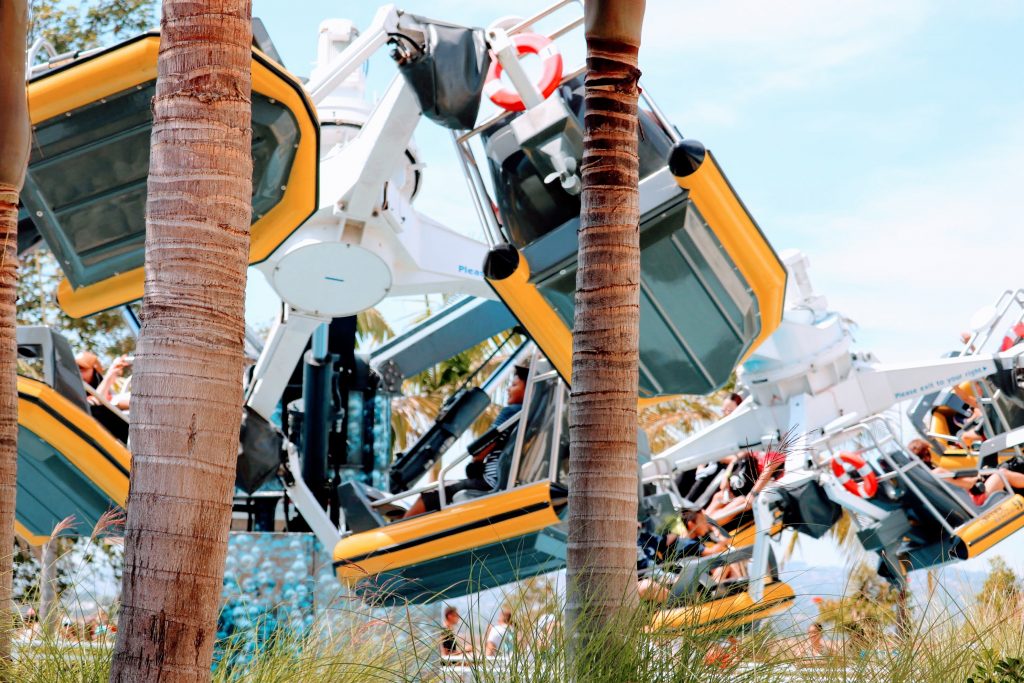 SeaWorld's Current Strategy
SeaWorld's current strategy involves three main components – more fruitful marketing strategies, introducing new attractions, and cutting costs to increase efficiency. SeaWorld has experimented with new marketing techniques, which include out-of-park advertising as well as increasing the benefits of buying an annual pass. The company recently experimented with a new "marketing initiative" by giving all passholders free $10 shopping cards to use during historically slow months. It seems that this strategy is working out since people who frequent the parks anecdotally describe the parks as busier than normal.
The most evident aspect of SeaWorld's strategy is the use of thrill rides to bolster attendance. Every major theme park in the chain will be receiving a roller coaster in 2020. Busch Gardens Tampa is in the process of converting the old Gwazi coaster into the tallest hybrid coaster in North America, Iron Gwazi. Busch Gardens Williamsburg is in the process of building Pantheon, a massive Intamin launch coaster. SeaWorld Orlando will be receiving Ice Breaker from Premier Rides, its first launch coaster. Texas Stingray is coming to life at SeaWorld San Antonio, and will be the tallest, fastest, and longest wooden coaster in the state. And at SeaWorld San Diego, a yet-to-be-named B&M Dive Coaster is in the process of being built, and will be the state's tallest, fastest, and longest dive coaster.
This impressive lineup of coasters will likely propel SeaWorld to its goal of $475-500 million in earnings (adjusted EBITDA) by the end of 2020. Although 2020 hasn't even begun, rumors of possible coasters after 2020 have already sprung up. Busch Gardens Williamsburg recently filed for a 300'+ tall attraction, which many speculate to be another massive coaster. SeaWorld San Diego is also rumored to be replacing its Wild Arctic simulators with a family launch coaster in the not-too-distant future. Regardless of whether the rumors come true, it's evident that the company is willing to make large investments in order to produce large profits.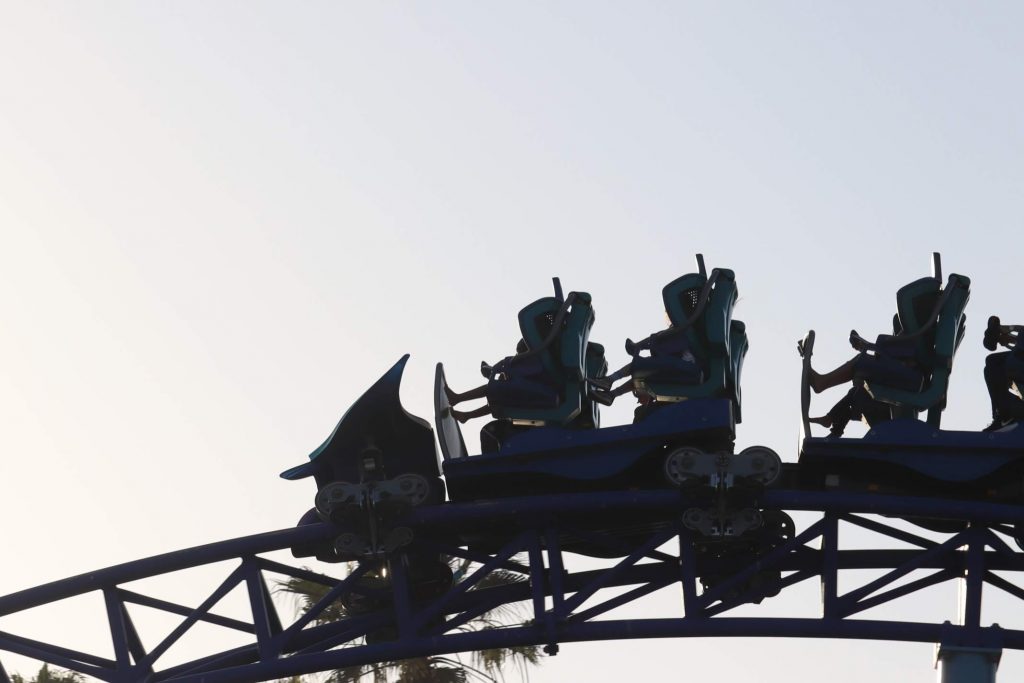 The SeaWorld of the Future
SeaWorld is laser-focused on meeting its 2020 earnings goal. However, what is the plan after that? What will SeaWorld be known for? SeaWorld's new CEO, assuming that he or she is able to effectively deal with Scott Ross and the Board, will have to lead the company into a new era of growth. The new CEO will have to explore developing SeaWorld into a destination-type park, cementing its niche in the theme park industry, and making decisions about its current animal collections.
Part of Joel Manby's growth strategy included the addition of hotels to the company's parks to increase revenue and encourage multi-day visits from on-site tourists. SeaWorld San Diego began the process of gaining approval for a hotel on its Mission Bay property last year, but the project was cancelled in order to focus the company's capital on new attractions. Although short-term investment should focus on the theme parks, creating a resort on company property in the future will be a good move to increase attendance and revenue.
SeaWorld's thrill rides are top-tier, with many of their parks being regarded as top roller coaster destinations. It's evident that the company is committed to maintaining and increasing its collection of award-winning thrill rides, as evidenced by the multiple record-breaking coasters coming to SeaWorld parks next year. However, how will the SeaWorld of the future compare to Six Flags, Cedar Fair, Universal, and Disney? Currently, SeaWorld's rides are being built on the lighter side of the theming spectrum in order to save on costs. Hopefully, SeaWorld will continue to invest in quality ride theming to aid in creating a high-quality atmosphere above the standards of the standard Six Flags and Cedar Fair parks. Examples of brilliantly-themed rides include the Manta coasters at SeaWorld San Diego and Orlando, Montu and Cheetah Hunt at Busch Gardens Tampa, and Alpengeist at Busch Gardens Williamsburg. All of the aforementioned coasters don't have the complex, expensive theming associated with Disney or Universal, but the moderate amount of quality theming makes guests feel like they're at a tropical paradise, Ancient Egypt, or the Swiss Alps. This is what will help differentiate SeaWorld parks from the competition in certain markets.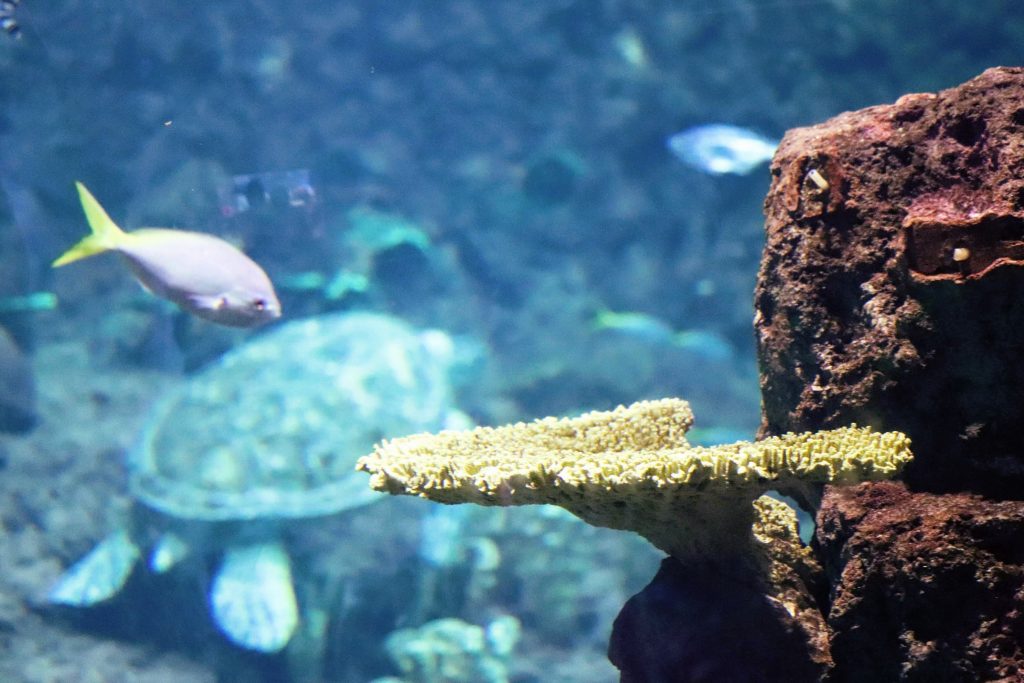 Perhaps the biggest question about SeaWorld's future is what will happen to its expansive animal collection. Over the last few years, SeaWorld parks have added only small-scale animal exhibits, instead preferring to invest in larger thrill rides. This strategy has obviously paid off, with double-digit increases in attendance showing for both SeaWorld San Diego and Orlando.
As SeaWorld continues to thrive in the future, though, it cannot forget the fact that a large portion of its visitors are attracted to its animals. Future attractions will need to incorporate thrill rides, but also have significant animal components. While this may not be cheap or the most efficient option, it will be necessary to bring in both animal-lovers and coaster junkies alike. SeaWorld's animal exhibits differentiate it from Disney, Universal, and other competitors, as well as providing additional sources of revenue in the form of feeding and interaction programs.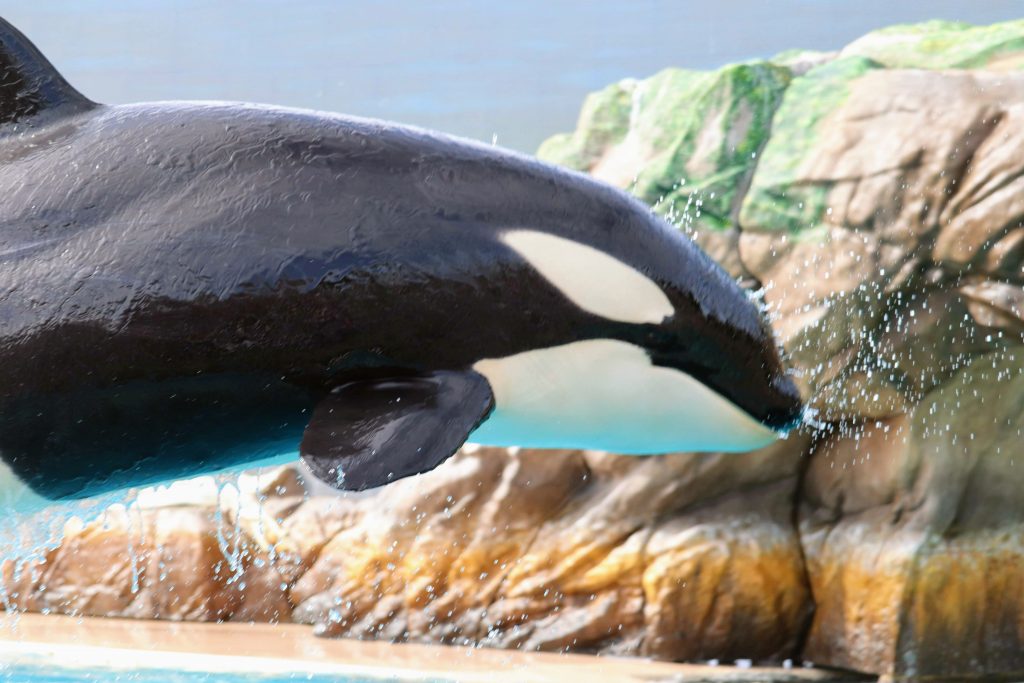 In 2016, the company committed to ending its Orca breeding program as well as transitioning its Orca shows to educational presentations by 2019. Although the transition to Orca Encounter took place at SeaWorld San Diego in 2017, the other parks have been reluctant to make such a drastic change, and there is currently no indication that the parks in San Antonio or Orlando will be renovating their stadiums or changing their shows anytime soon. The question of what to do with the Orcas currently living at SeaWorld is one of the most important issues for the new CEO to deal with. While there seems to be no concrete information regarding the fate of the Orlando and San Antonio Orca presentations, the aging sets and outdated One Ocean show will need to be phased out within the next few years to avoid creating an archaic atmosphere, which the company does not want to be associated with.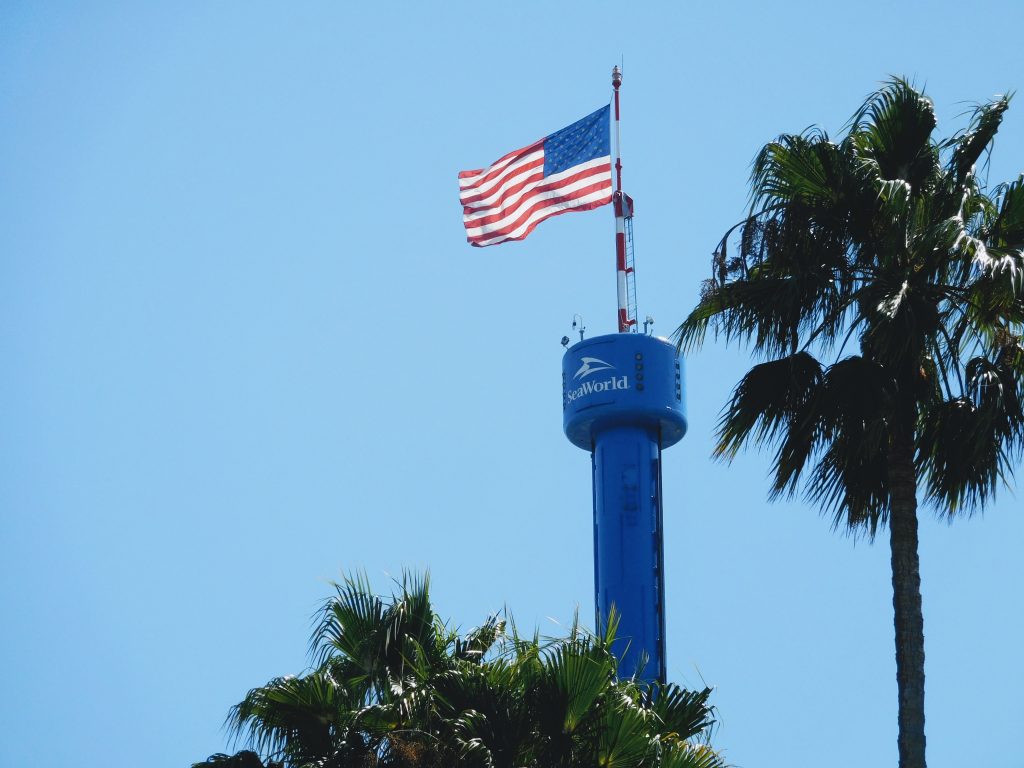 Who's Right for the Job?
While the process of selecting a new CEO has just started, it will hopefully not take as long as it took to find a replacement for Joel Manby, which lasted almost a complete year. The company will have a harder time finding an outside executive due to Antorcha's "difference of approach" with Scott Ross, which increases the chance of a SeaWorld insider being chosen. Selecting someone who is already familiar with the company would be a smart move. SeaWorld's business model is very different from even its direct competitors, and strategies used in one company may not translate. This was the case during Joel Manby's tenure as CEO. SeaWorld insiders already know the market; they know what works and what doesn't.
The ideal CEO would have been with the company for many years, which demonstrates that they believe in the company's mission and vision. For example, John Reilly started working at Busch Gardens Williamsburg in 1985 at the age of 16, selling popcorn as a summer job. Reilly climbed the rungs of the company, eventually becoming the General Manager of the park. Reilly did amazing things for Busch Gardens Williamsburg as its Park President, and was regarded as one of the best managers in the company. According to former SeaWorld CEO Jim Atchison, "He has met every challenge and proved himself in every role he's played in this company, both corporate and park."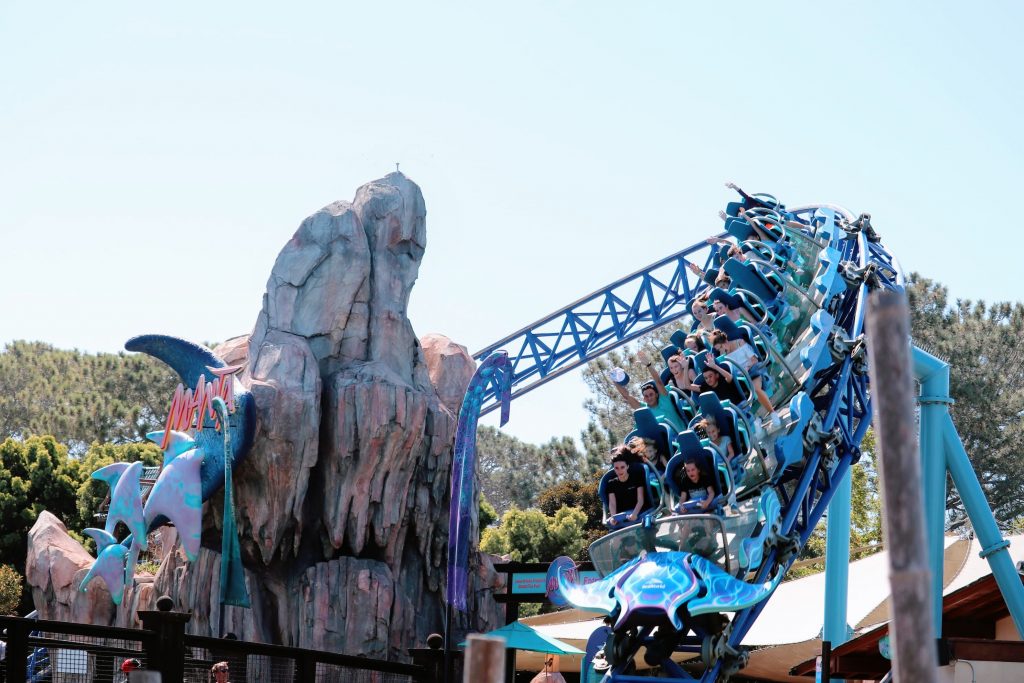 Reilly moved to SeaWorld San Diego in 2010. In addition to overseeing the park's highest attendance ever in 2012, he dealt with the onslaught of activist attacks following the release of Blackfish. As interim CEO, Reilly began the strategy of adding a new attraction to every park, every year. He implemented the company's current 2020 plans and created the 2020 goal of $475-500 million in earnings. SeaWorld's current success seems to be built off of Reilly's experience, and it look like Reilly's tenure will continue to have a lasting impact on SeaWorld's near-term plans.
SeaWorld needs someone like John Reilly to help it grow – someone who has a clear vision for the future because they know what other leaders have done in the past. Hopefully, SeaWorld will be able to find a good fit who will be able to execute the company's current strategy, and build a new strategy for the continual growth into the future.
Most importantly, the new CEO, whoever he or she turns out to be, needs to be allowed to do their job and run the company. The board, including Scott Ross, needs to let them.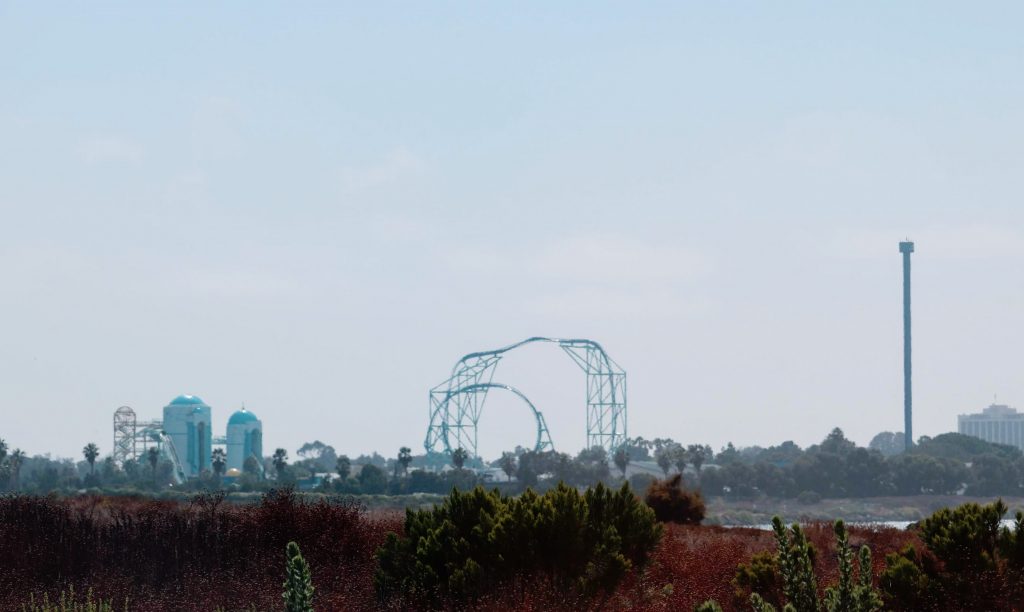 Stay tuned for more SeaWorld park updates, and be sure to get social with us on Facebook and follow along with us on Twitter @BehindThrills for the latest updates!
For our latest theme park videos please be sure to subscribe to us on YouTube!