Behind the Thrills StaffMay 16, 2020
Even though its parks remain closed, SeaWorld's rescue and animal care teams are still hard at work rescuing and caring for stranded animals. Recently, SeaWorld...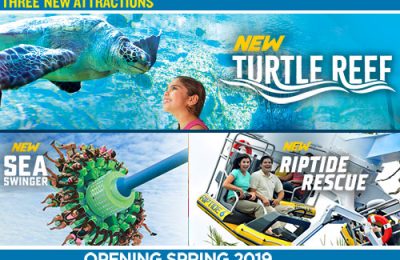 ErikApr 09, 2019
SeaWorld San Antonio has already kicked off their massive 2019 with two attraction openings. Super Grover has rocked the Bay of Play, while Ihu's Breakaway Falls...