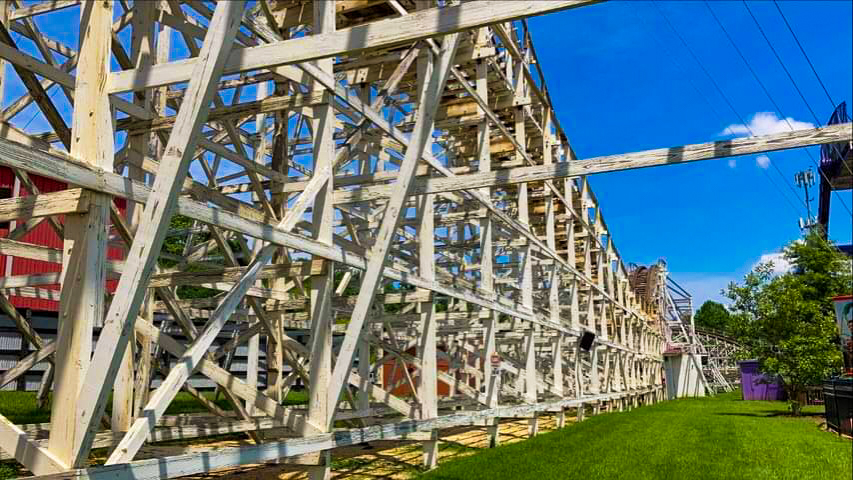 Six Flags America sits about 9 miles outside of Washington DC, the capital of the country – making the name fitting. It is one of the smaller Six Flags parks, flanked by bigger parks such as Busch Gardens Williamsburg to the south, or Hersheypark and Six Flags Great Adventure to the North. It is clearly one of the more neglected Six Flags park's, with a collection that rivals Six Flags St. Louis in size. The park boasts 9 operating roller coasters. Two wooden, and the rest steel.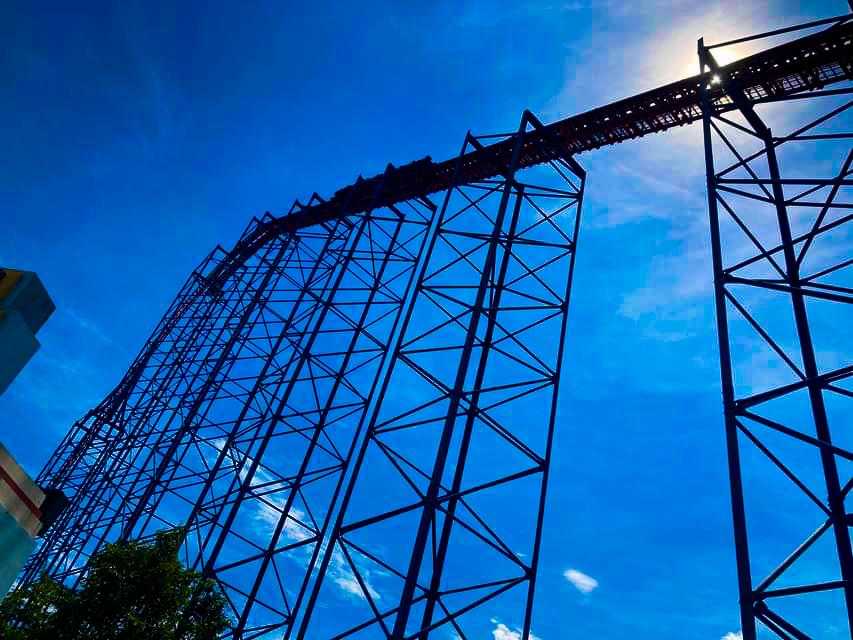 As I entered the park I noticed that Six Flags has clearly given all their parks the same security upgrades, big or small. There was the typical Thermal Scanner temperature check, and easy to pass through metal detectors. If only they gave all their parks the same ride attention like they did security this year, every Six Flags would be a major competitor in the Theme Park Industry. Getting in was a quick process, as would getting on each ride through the day be.
I started with their SLC, or suspended looping coaster. You've probably ridden one or two of these yourself: They are usually called Mind Eraser. The thing about SLC's is they do erase your mind, from banging your head against the terrible restraints over and over. Knocking this one out early ensured I got through the roughest part of my day first. After that, almost everything else was smooth sailing: Superman Ride of Steel was an amazing Intamin Hyper coaster, Firebird a decent floorless B&M, and Jokers Jinx, the best Premier "Spaghetti bowl" Compact launch coaster I had been on. Ragin Cajun turned out to be a family spinning coaster that spun more than most, and Batwing was surprisingly smooth for being one of the last operating Vekoma Dutch Flyer coasters that lay you down onto your back and takes you through the course in the flying position.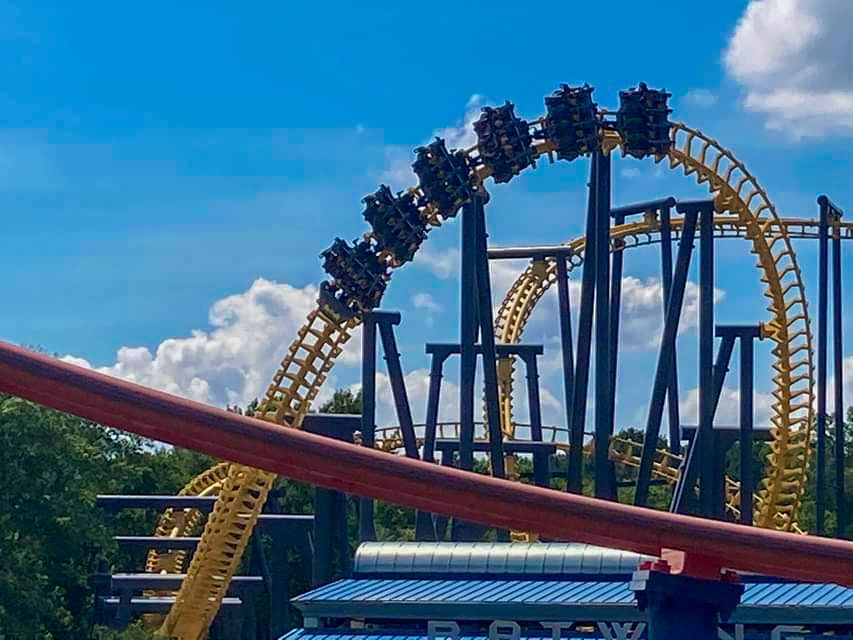 The park has two wooden coasters: Wild One is an older woodie that seems to have aged better than the newer ROAR GCI coaster. Roar could be given the RMC treatment and nobody would blink…actually, maybe everyone would – in surprise that this park got an upgrade. That was the one thing that quickly became clear: This park's ride collection could use some TLC. There were not many new rides in the park, and Six Flags seems to have focused more on the flat ride collection than the coaster build out's here at America.
The lines at the park were non existent. In fact, most of the day I wondered if the park had other guests? I never even waited for a single cycle unless the train had been loaded and dispatched before I got there since everything was running one train. When they were loaded and dispatched before I got to the station, they came back with plenty of empty seats that tells me I never would have waited. I was surprised to find that even though there were very few people in the park the food options were plentiful. I was able to use both of my meal plan meals to get food, with plenty of choices that you find at all Six Flags parks: Tex-Mex, Cheesesteaks, Pizza, Salads, and more were all available.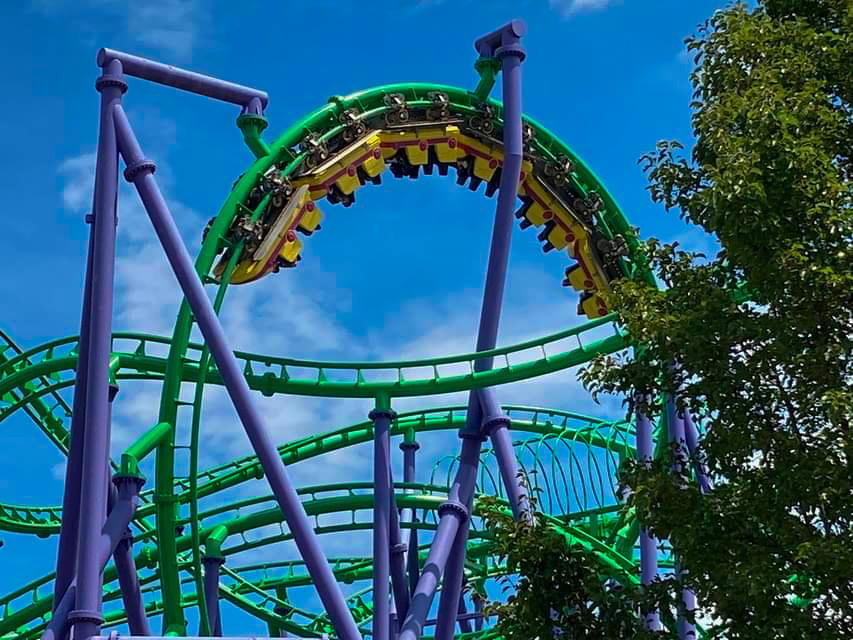 Overall the park is in decent shape. It was clean, and the staff was friendly. It sits in a prime location that tells me that with a little love Six Flags could have one of their most popular parks on hand. Sitting so close to DC there is no reason on a normal (non pandemic) year this park shouldn't be crowded and packed with hour + lines. This year however, is anything but normal, and if you are looking for a park to visit that will allow you plenty of rides without a line? Six Flags America would be a great choice – although, that is most parks this year. It is absolutely worth a visit, even if only for a few hours.
Stay tuned for more theme park information, and be sure to get social with us on Facebook , Instagram, Twitter @BehindThrills for the latest updates! For our latest theme park videos please be sure to subscribe to us on YouTube!
Justin Landers is 29 year's old and owns Just Shoot Light Multimedia Productions, a freelance photo and video company involved in the theme park industry since 2013. You can find him on Instagram at @Inverted_Therapy and @Just_Shoot_Light and on YouTube or Facebook.