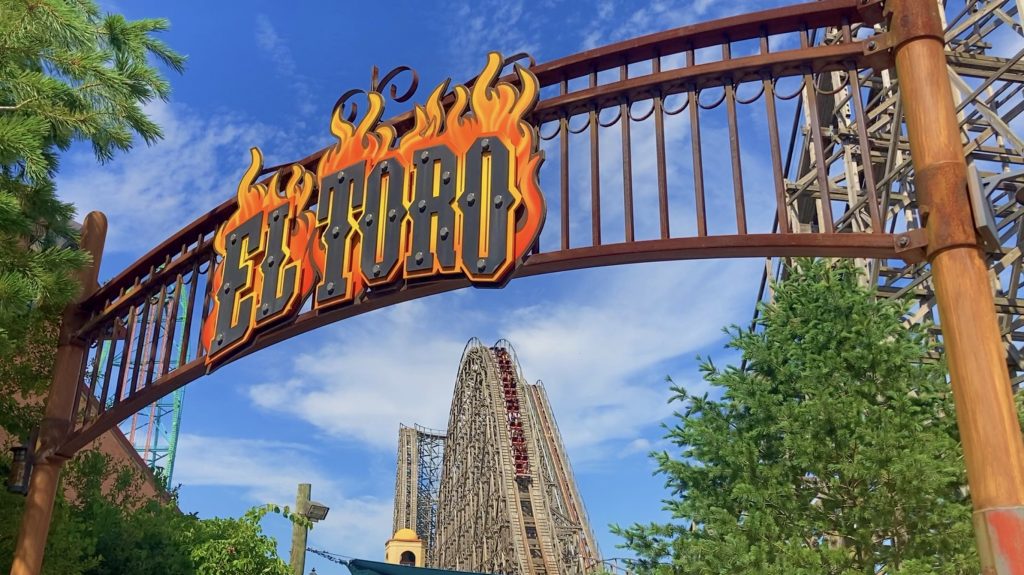 Six Flags Great Adventure is in the middle of New Jersey. It sits alone about 15 minutes away from the nearest town. Surrounded by forest, and stacked with a ride collection to rival some of the best parks in the country, how are they handling the pandemic?
Pretty well – it turns out. I went to Six Flags just a day after my rough experience at Dorney Park. I was a little nervous, having a bunch of good experiences at parks across the country but followed by a rough day at Dorney, I was nervous this was going to be an East Coast Experience. What I got instead? No crowds, mask enforcement throughout, and a great ride collection. That ride collection is also growing steadily, with a new Single Rail RMC coaster coming next year that was originally scheduled to open this year – Jersey Devil.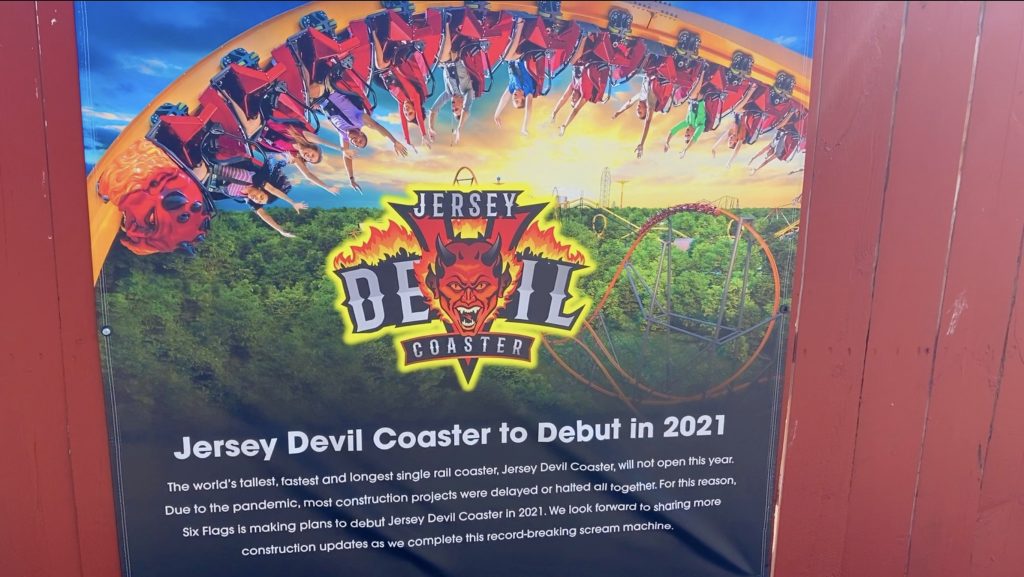 This will be the first original layout Single Rail coaster, providing a more drawn out version of the Raptor clones found at Six Flags Fiesta Texas and California Great America. There's excitement behind it, but what else does Six Flags Great Adventure already offer? Well, a lot. 5 B&M's, 2 of which are clones, and 3 originals. They also have what is considered one of the best wooden coasters in the world, and my favorite wooden: El Toro. A 4D Freespin, and a handful of other rides. Then there's King Da Ka. King Da Ka is currently the tallest roller coaster in the world. A near clone of Top Thrill Dragster at Cedar Point. I will say though, I found Top Thrill Dragster to be the better ride – smoother, and no over the shoulder restraints.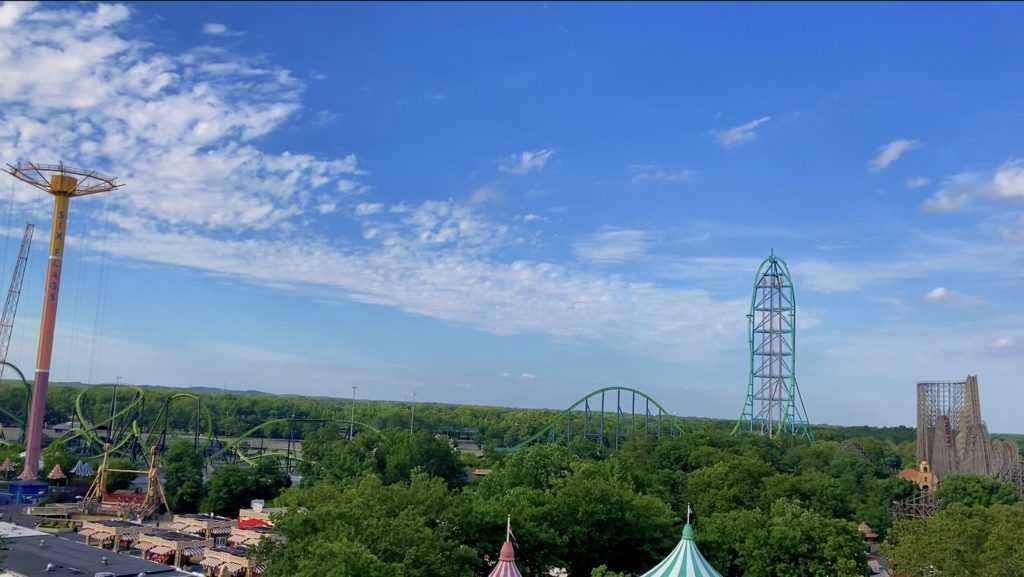 There were also plenty of food choices through the park. I was able to use my meal plan and had plenty of choices for meals to eat. I also love the fact that Six Flags provides a snack as well as the two meals, a slight benefit over just the two meals Cedar Fair Meal Plans include. I had a taco bowl for lunch, and a chicken philly for dinner.
The Crowds at the park were next to none. At most the longest I waited for any rides was one train, and at one point I got 6 rides in a row on El Toro without leaving my seat. It quickly became my favorite wooden coaster with those long drawn out rolling hills and steep first drop. The world needs more Intamin Pre-Fab wooden Coasters. Before each dispatch we were all reminded to keep our masks on properly: covering your nose. I also saw security through the park enforcing the policy when guests were walking around, and I found there to be cleaning crews through the park.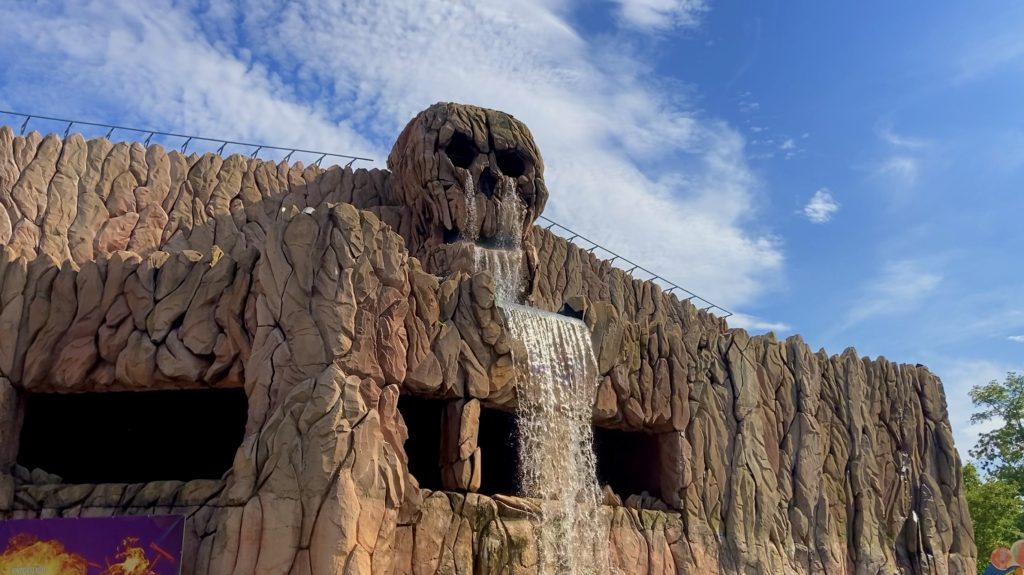 Overall this is one of the best Six Flags parks I have been to. A great ride collection through an empty park. This park is a great example of what Six Flags parks can be with a little care and love. Great Adventure and Magic Mountain stand out as the parks Six Flags loves, and I hope in the future we can see them give the same kind of attention to their smaller parks such as Six Flags St Louis.
Stay tuned for more theme park information, and be sure to get social with us on Facebook , Instagram, Twitter @BehindThrills for the latest updates! For our latest theme park videos please be sure to subscribe to us on YouTube!
Justin Landers is 29 year's old and owns Just Shoot Light Multimedia Productions, a freelance photo and video company involved in the theme park industry since 2013. You can find him on Instagram at @Inverted_Therapy and @Just_Shoot_Light and on YouTube or Facebook.