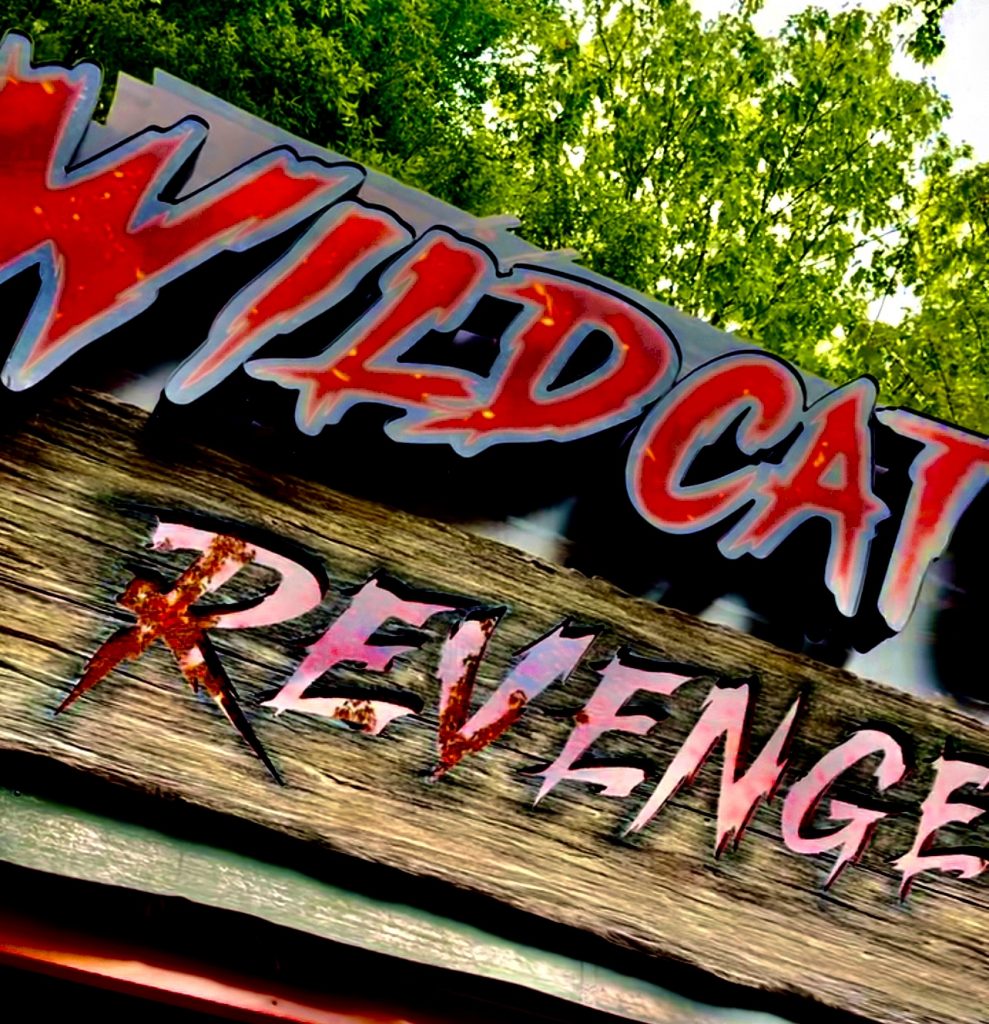 Hersheypark is a place we are always excited to visit. With great staff, wonderful events, and a beautiful environment it reaches near the top of our list of parks as being a great all around park with wonderful rides, amazing food, and a beautiful environment. In 2022 they announced the closing of The Wildcat, and speculation was near instant for what would be next: Most peoples guess? A conversion by Rocky Mountain Construction, and a year later that is exactly what we got. So, the question is, does Wildcat get it's revenge?
Wildcat is a coaster name that has stood the test of time at Hershey. The original "WildCat" opened in 1923 and operated through 1945, built by Philadelphia Toboggan Company. Then there was the first ever coaster by Great Coasters International called "The Wildcat" opening in 1996 and operating through 2022. Now? Wildcat is back for some revenge with a lot of new tricks.
When The Wildcat started to show it's age after 20+ years of operation – no doubt a long time for a wooden coaster – Hershey had a few options. They could have retracked the old wooden coaster, or scrapped it completely, but they didn't. They took what I believe to be the best route forward. A call to Rocky Mountain Construction was made so that they could breathe new life into this monster that has a long history at the park. What RMC decided to do with Wildcat shows the flexibility of these hybrid coasters in a unique way.
Like many RMC conversions before Wildcat (think Steel Vengeance, or Iron Gwazi) the original supports and wood structure was used when possible. The layout however is a completely different beast. After some pre-lift elements provide slight pops of airtime and you work your way to the top of the lift you won't find the curved first drop that existed on Wildcat. Instead a straight drop filled with airtime awaits – followed by a unique inversion that happens as you're going up. This inversion is probably my favorite moment on the ride as it is something I have not experienced before – inverting as you go back up, then coming back down the other side. This isn't the only new trick in the RMC book on this coaster though!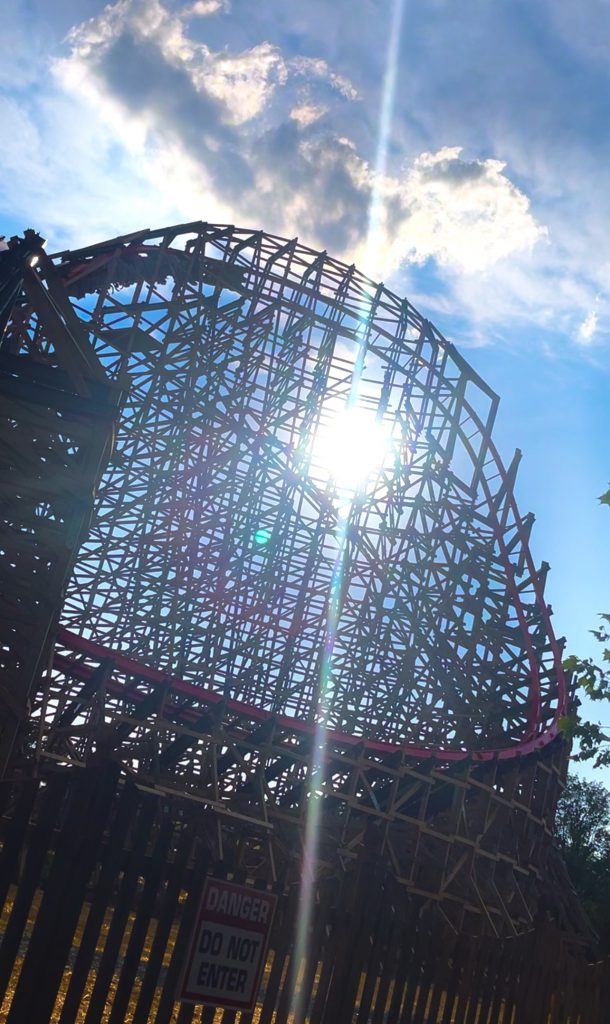 There is of course tons of airtime on this new beast, as the train climbs over the hills and through the stalls riders find themselves flipped and turned in unique ways. There's a portion where the train comes over the airtime hill and immediately jumps to the side, providing a strange feeling of sideways airtime with no banking. There's also the stall that leaves riders hanging as they flip and hold. Filled with unique moments this coaster stands out in proving that RMC isn't done innovating. With every coaster they build it feels like we the riders get to see new elements that are unique to it, and Wildcats Revenge continues that tradition. There's another nice trick here too: The front of this coaster is TAME compared to the back.
Most coasters have a slight difference in how intense they are from the front to the back, but this coaster shines in that element. The front of this coaster is something that -despite the aggressive looks- I believe most people of height could handle, while the back seat flips and throws the riders out of their seat at every element. If younger riders can get over the fear of the look of the coaster, I believe this will be a wonderful gateway coaster to more intense offerings such as Skyrush. Overall this ride is the perfect addition to the park, providing amazing thrills and surprising pop's of airtime while showcasing innovation and unique elements throughout. Now I can't wait to get back to Hershey for their Dark Nights event so that I can experience it again!
Curious to read the FULL HISTORY of the name "WildCat" at Hershey? Check out their Website here: https://stories.hersheypa.com/the-history-of-wildcat-at-hersheypark/
Stay tuned for more theme park information, and be sure to get social with us on Facebook , Instagram, Twitter @BehindThrills for the latest updates! For our latest theme park videos please be sure to subscribe to us on YouTube!
Justin Landers is 32 year's old and owns Just Shoot Light Multimedia Productions, a freelance photo and video company involved in the theme park industry since 2013. You can find him on Instagram at @Inverted_Therapy and @Just_Shoot_Light and on YouTube or Facebook.